Permanently Closed For Business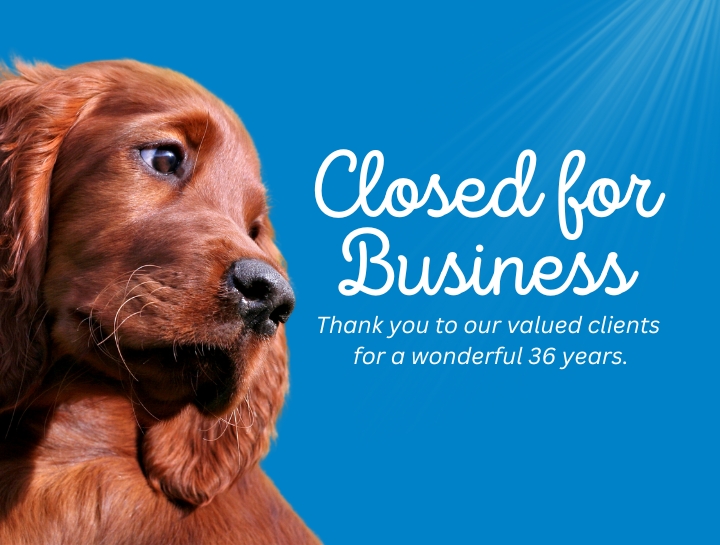 July 14, 2023
As of July 1, 2023, Hermitage Veterinary Hospital is permanently closed for business. We have loved caring for your pets over the last 36 years, and as our services come to a close, we are grateful to reflect on the heartwarming memories we have had with you.
For your convenience, your pets' records will be transferred to Greenville Veterinary Clinic, a trusted veterinary hospital in Greenville, Pennsylvania. To obtain a copy of your pet's records, please email greenvillevc-pa@yourvetdoc.com.
For future veterinary care, we recommend the following hospitals that will offer the same high standard of quality veterinary care that you have come to expect for your pets. These hospitals are currently able to accept new patients:
Greenville Veterinary Clinic
409 E. Jamestown Road, Greenville, PA 16125
Phone: (724) 588-5260
greenvillevet.com
Countryside Veterinary Service - Kinsman
8004 State Route 5 West, Kinsman, OH 44428
Phone: (330) 876-5555
countrysidekinsmanvet.com
Countryside Veterinary Service - Middlefield
15075 S. Springdale Avenue, Middlefield, OH 44062
Phone: (440) 632-9181
countrysidemiddlefieldvet.com
Countryside Veterinary Service - Jamestown
504 Liberty Street, Jamestown, PA 16134
Phone: (724) 932-3865
countrysidejamestownvet.com
Countryside Veterinary Service - Champion
4680 Mahoning Ave, Warren, OH 44483
Phone: (330) 847-7205
countrysidechampionvet.com
It has been our pleasure getting to know you and your furry family members. We are thankful for the many moments we've been lucky enough to share with you and we will miss you dearly.
Thank you for your support and understanding. We wish you all the best moving forward.
Hermitage Veterinary Hospital